Sea glass is glass which was once in the form of bottles, jars and other objects. During the passage of many years in the sea the glass takes on new forms, forms of beauty that belie their prosaic origin. After decades or more in the sea these pieces wash up on the strandline, recycled to be the basis of beautiful jewellery, smoothed, shaped and frosted.
The journey the glass has undertaken is one of history and mystery. What was it originally? When was it made? How far has it travelled? How long has it been in the sea?
As glass is being replaced by more plastic, sea glass is becoming a diminishing source.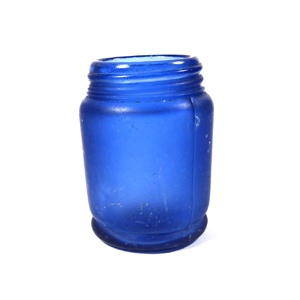 If you want to know - What is Sea Glass? then this is the book for you.
Last Christmas I received a fabulous book – The Ultimate Guide to Sea Glass by Mary Beth Beuke.
As the owner of one of the world's most elaborate sea glass collections, Mary Beth Beuke gets to talk about these prized ocean gems on a daily basis. Unfortunately, with each passing day, sea glass becomes more and more difficult to find, making the hunt more of a challenge to the seeker--especially one with limited experience in sea glass hunting. There are several reasons why the hunt is so important to the sea glass seeker. Some find their Zen moments in the solitude and beauty of the hunt. Some collect to add color to their life. The history, mystery, and discovery of sea glass are also strong forces that draw collectors to shorelines around the world, looking for these pieces of physically and chemically weathered frosted glass. Whatever your reason for wanting to learn about and start your own collection of sea glass, the window for doing so is closing as pieces are becoming more elusive due to a growth in sea glass popularity and a decrease in recent glass bottle production. In The Ultimate Guide to Sea Glass, Beuke provides information that will help first-time seekers start new collections and veteran hunters learn more about their current sets. Beuke shares her experiences in gathering her own collection via photographs of vibrant and rare pieces, as well.
To view the book click on the photo and it will take you to Amazon - you'll be pleased you did :)