Today I'll be making...
Posted on
On Monday I thought I'll get back on my blog in earnest and start with 'Today I'll be making', but here we are on Thursday and I'm just posting the makes today !! I'll definitely get more organised and post regularly to keep you up to date with what's going on in my studio :)
Below is a pic of what was on my bench on Monday - cast sterling silver cockle shells just back from my casting service - 12 tiny and 12 medium all ready to be sanded, soldered and polished. The tiny ones will be attached to delicate bracelets and drop earrings and the medium ones to chunky bracelets and possibly necklaces.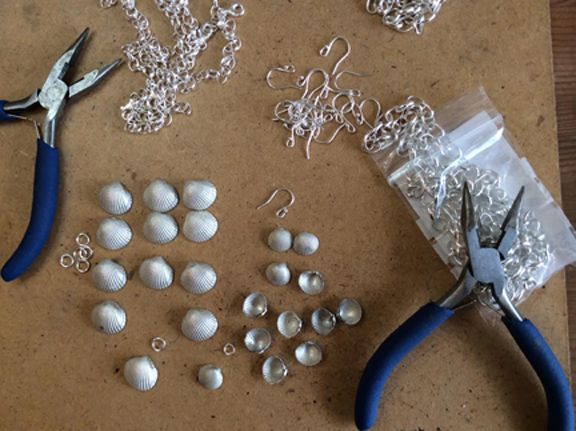 Save
Save
Save
Save